Leadership Team
People Make the Difference
Lisa Stinnett
CEO
John Vingia
COO
Ramon Casillas
CTO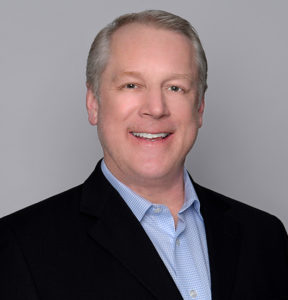 Eddie James
CFO
Blake Hankins
CIO
Elizabeth Francisco
CXO
Erick Sawyer
CECO
Chris Alff
CRO
Lisa Stinnett
Chief Executive Officer
As founder and CEO of Inhabit, Lisa has overseen the growth of Inhabit and its residential and vacation PropTech portfolio. Since 2015, she has led the acquisition, development, and integration of more than 30 technologies into Inhabit's rapidly growing product portfolio.
Lisa combines decision-making and tactical expertise to take initiatives from concept to implementation. As CEO, she brings a customer centric approach to all business strategies directly contributing to the company's robust growth in the residential and vacation markets.
John Vingia
Chief Operating Officer
In his role as Chief Operating Officer, John provides operational oversight across the Inhabit software ecosystem. John has been vital in coordinating and managing Inhabit's growth into a global software company. With extensive experience in the property management industry, his diverse background enables John to understand the key technical, financial, and operational needs of the industry from multiple stakeholder perspectives.
Ramon Casillas
Chief Technology Officer
Ramon serves as Chief Technology Officer for Inhabit and its software ecosystem. With 25 years of experience in enterprise software with leading technology brands and a strong leadership background, Ramon works to innovate and optimize Inhabit's software solutions providing scale to the organization and better results for our customers. Ramon provides strategic and tactical leadership across development teams and product development plans.
Eddie James
Chief Financial Officer
Inhabit's Chief Financial Officer Eddie James provides oversight of the organization's financial planning, accounting, and associated departments for all business units. He is an accomplished executive with over 25 years of experience leading organizations through transformation, M↦A, and aggressive growth cycles due to his experience across multiple growth-stages in various industries. Eddie's focus is on providing insights and process that enable continued growth.
Blake Hankins
Chief Information Officer
Blake is Inhabit's Chief Information Officer overseeing multiple enterprise systems making up the backbone of Inhabit's back-office, sales, and marketing IT infrastructure. Blake works across the enterprise to drive initiatives that deliver greater efficiencies for the company. He is responsible for developing, executing, and improving the corporate strategy for back-office systems, processes and reporting while managing strategic transformation programs.
Elizabeth Francisco
Chief Experience Officer
As Chief Experience Officer Elizabeth represents Inhabit and our portfolio of products to both external and internal customers to build brand champions. As an entrepreneur and leader, Elizabeth is committed to helping others as they navigate their journeys in the property management industry. She uses this experience at Inhabit to build brand credibility and trust among all stakeholders across the residential and vacation markets.
Erick Sawyer
Chief Ethics and Compliance Officer
As Inhabit's Chief Compliance Officer, Erick leads the company's day-to-day compliance operations to ensure Inhabit is in compliance with various regulatory requirements and that employees are in adherence with internal procedures and policies. Erick creates strategic programs that are paired with tactical plans to positively impact customers and employees across the software ecosystem and employee DEI programs.
Chris Alff
Chief Revenue Officer
In Chris' capacity as Inhabit's Chief Revenue Officer, he focuses on strengthening sales operations through a data driven approach to revenue management and cross-function collaboration. Facilitating go-to-market strategies and customer programs through data methodologies is where his passion lies. Chris started his career within the U.S. Army rising to the rank of captain. He holds an MBA from Harvard Business School and previously held revenue leadership roles in several notable technology companies. 
Learn more about our company culture.